Your personal information is under protection by
T Hair Group
Dear Customers,
T Hair is always concerned to offer you the best and services quality. Therefore, nothing matters more to us than your trust and we want to be open with you about what data collect from you, how we use it and your rights to control that information.
On May 25th of 2018 a new European legislation regarding personal data privacy known as RGPD (UE) 2016/67 comes into effect with the objective to protect your personal data. From T Hair group we are fully committed to being transparent with you about how we treat your personal information. Although the way we use your information is not facing any change, we have decided to update our Privacy Policy. In order to give you a clearer and more precise explanation about your choices and the control you have in regards to your personal information details we invite you to carefully read the updated version of our Privacy Policy by clicking on the following document attached: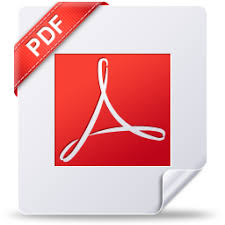 According to the General Data Protection Regulation (UE2016 / 679), the Customer has the permission to exercise the following rights:
– Revoke your consent for the processing and communication of your personal data
– Obtain information about whether or not your personal data has been processed
– Access your personal data
– Correct inaccurate or incomplete data
– Request the deletion of your personal data when, for any reason, the data is no longer necessary for the purpose for which it was obtained
– Limit the processing of your data when any of the condition provided for in the data protection regulations is met
– Under certain circumstances, and for reasons relating to their personal situation, interested parties can object to the processing of their data
– Request the portability of your data
In order to proceed those rights, the customer may address its demand by written to the following address 307, rue de Beggen, L-1221 or to the following email address info@t-hair.com with the reference "Data Protection".
Best Regards,
Groupe T Hair
By T Hair Design Sarl
MT Coiffure S.A
Nails & Estetica Sarl
Travessa invest Lda.  (NIF 506 179 150)
O Barbeiro By T., Unipessoal Lda. (NIF 513 674 489)
T Hair France Sarl